I want to push boundaries.
That's what the original Star Wars films did. Industrial Light & Magic revolutionized special effects with novel new techniques for motion control and amazing model work.
When I work on ANSI projects now, I try to think about ways to do things in ANSI that weren't possible in the 1990s because of low bandwidth or limited processing power.
How about parallax ANSImation? Well, I cooked up a new one for Blocktronics' new artpack "Detention Block AA-23" (download). It features the Millennium Falcon dodging asteroids. Check it out: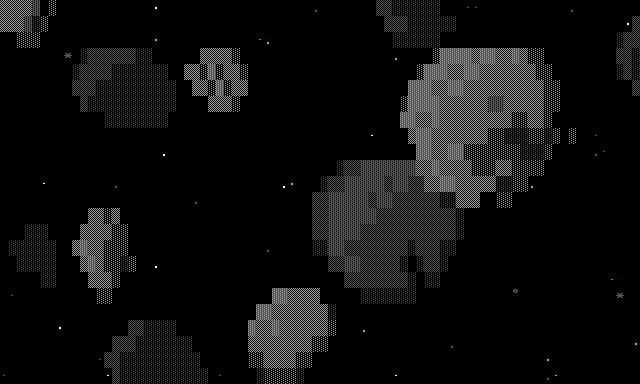 Want to know how it came to be? Keep reading.