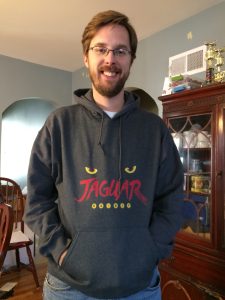 Ten years ago, editors on Wikipedia began deleting articles about BBS door games. In response, I forked all the door game articles onto a brand-new website. I called it "Break Into Chat".
My original goal was to preserve and expand the articles. They needed better sourcing, better writing, more screenshots. I researched and added references. But even in their heyday, BBS door games were never covered in depth.
There were so few detailed interviews or stories about BBS door games or the people who created them. I realized it was a gap I could help fill by tracking down the games' creators and interviewing them, sharing my own memories, and collecting others' thoughts.
So for 10 years, I've been writing and interviewing and exploring.
I hope BiC has brought you some joy over the years — and if it has, I'd love to hear from you in the comments below!
Do you enjoy my retrocomputing stories on Break Into Chat? Please join my email list and stay in touch. 📬